For starting any online business, you need to have a proper plan. This includes the high investment and management of infrastructure. So, it becomes very tough. The next step is to design the online website in such a way that it is easy to navigate and offers a good user experience. But once you have your website ready, you need to host it on the server so that it is available to all.
There are a range of hosting services from which you can choose one such as shared, reseller, VPS, dedicated, WordPress, cloud, etc. But what if you start your own web hosting business? Have you ever thought of this?
It is possible with reseller hosting where you simply need to buy the reseller hosting package, create your hosting plans and start selling. Now, that you have decided to start your web hosting business, you will need to find the best reseller hosting provider.
Are you worried about the investment and infrastructure? You don't need to invest high and you are also free from the hassle of the infrastructure management in reseller hosting. This is because your hosting provider is the one who is responsible for your server management and solving your client queries. Also, there isn't any other investment other than buying the reseller hosting plan.
Since there are too many reseller hosting providers, you might get confused with them. So, here's the review of best reseller hosting provider of India for you.
MilesWeb – India's Best Reseller Hosting
MilesWeb is one of the India's best reseller hosting company that offers fast, reliable, simple and affordable services to its clients. Their experts help in resolving the complex issues on the servers that result in reducing downtime, improving performance and minimizing the support cost. Apart from reseller hosting, the company offers other hosting services such as shared hosting, VPS hosting, email hosting, dedicated servers, eCommerce hosting, SSL certificates, CMS hosting etc.
MilesWeb Reseller Hosting:
MilesWeb offers three types of reseller hosting – unlimited Linux reseller hosting, unlimited Windows reseller hosting and cheap Linux reseller hosting. The basic difference between the two is that the number of domains you can host in unlimited reseller plan is limited while in cheap reseller plan, you can host unlimited domains. You can create packages of your own choice and resell at the prices decided by you along with maintaining the profitability.
Reseller Hosting Features:
Free WHMCS
WHMCS is a web hosting business automation tool specially designed for people running web hosting business. It helps in all-in-one client management, billing and support portal.
Free Domain Reseller A/C
MilesWeb gives you the opportunity to become a domain reseller and sell more than 400 extensions as well as TLDs. You don't have to pay any extra for setting up your domain reseller account. It's completely free.
Free Payment Gateway
You can add the payment gateway on your website for free to accept the debit card, credit card and net banking payments.
100% White Labeled
You can start your web hosting business with your own brand name with the white label feature that allows you to use custom DNS, brand your control panel, use anonymous server names and more.
Datacenter Choice
Since MilesWeb has its datacenters located in India, UK and US, you can choose your preferred datacenter location.
Malware Scan & Removal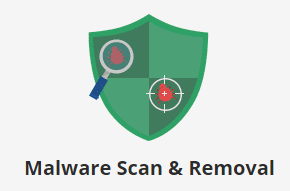 The experts protect your website from malware by auto scanning on daily basis and if there are any threats, we fix it for you.
WHM
With WHM, you get complete control to manage your client accounts, unlimited websites, emails and much more.
cPanel/Plesk Control Panel
cPanel easily manages files, emails, databases, domain(s) and much more with several other features that help you to handle every facet of your website from a web-based interface. You don't need to have the skills to operate cPanel, even a beginner can easily manage everything.
One Click Installer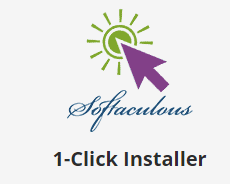 The one-click installer, Softaculous allows you to install WordPress, Drupal, Joomla, Magento and more than 400 such apps.
Free Website Builder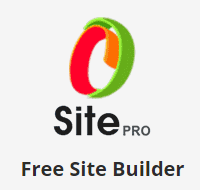 It doesn't matter if you aren't skilled in programming or coding, as your clients can easily build a professional website using the free website builder tool.
Email Service
You can send and receive emails from your domain by simply setting up a business email id with free unlimited email accounts. Also, the browser based webmail supports POP3 / IMAP email accounts that allow you to access emails from anywhere.
Programming Languages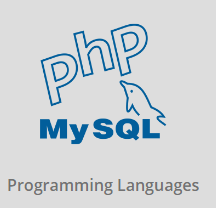 MilesWeb reseller hosting supports all the latest programming languages such as PHP, Apache handler, SSI, CGI, Fast CGI, Perl, Ruby on Rails, Python and HTML with its latest versions. Also, the programming modules such as CPAN, Curl, GD Library, ImageMagick are sustained.
Resell Hosting Add-ons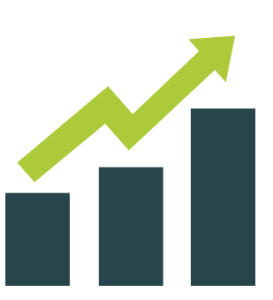 You can cross-sell hosting addons such as Dedicated IP, SSL certificate, Backup, SpamExperts, Dedicated Hosting, VPS Hosting, Domain Registration, Whois ID Protection, etc. to increase your profit margin.
Why MilesWeb is Different?
Below are some features that help MilesWeb stand unique among its competitors:
LiteSpeed Server Cache
All the reseller plans come with a high-performance memory caching tool, LiteSpeed which helps in loading even the high-traffic website faster without making the changes in the code. In addition, when it is bundled with SSD disks for files as well as MySQL, visitors experience excellent performance of your website.
Unlimited Disk Space
With unlimited reseller plans, you get unlimited disk space.
Unlimited Bandwidth
You get unlimited bandwidth with all the reseller hosting plans of MilesWeb.
SSD Powered Hosting
MilesWeb offers SSD drives that accelerate your website performance in comparison to traditional HDDs. Additional, the SSD disks offer faster page load speed to the visitors browsing your website.
Free SSL Certificate
Every website that you host at MilesWeb surely gets a free private SSL certificate.
Free Website Migration
If you want to migrate your website from your existing host to MilesWeb, you can easily do that free of cost.
Free Billing Software
With the windows reseller plans, you get ClientExec for easy billing, provisioning, customer management and much more.
Website Backup & Restore
Protect all your website files, folders, databases with automatic cloud backups that are done daily. MilesWeb recommends buying this feature just at Rs.99/mo so that your website data remains safe.
Three Pillars of MilesWeb
24/7 Support
MilesWeb technical support team is available 24/7 via live chat, email and phone to help solve your queries.
30-Day Money Back Guarantee
If you aren't satisfied with their service, you can claim for refund within 30 days of service purchase.
99.95% Uptime Guarantee
The Tier-3 and Tier-4 datacenters of MilesWeb help them to offer 99.95% uptime to their clients.
Conclusion:
No doubt reseller hosting is the best way to start your own hosting business. But your business growth also depends on the hosting provider from which you buy reseller hosting. With MilesWeb, it is assured that you won't be disappointed in any of the aspects as customer satisfaction is their key objective. Offering world-class service to its customers is considered as an important factor by their team and so, switching to MilesWeb would be the best decision for running your hosting business smoothly.